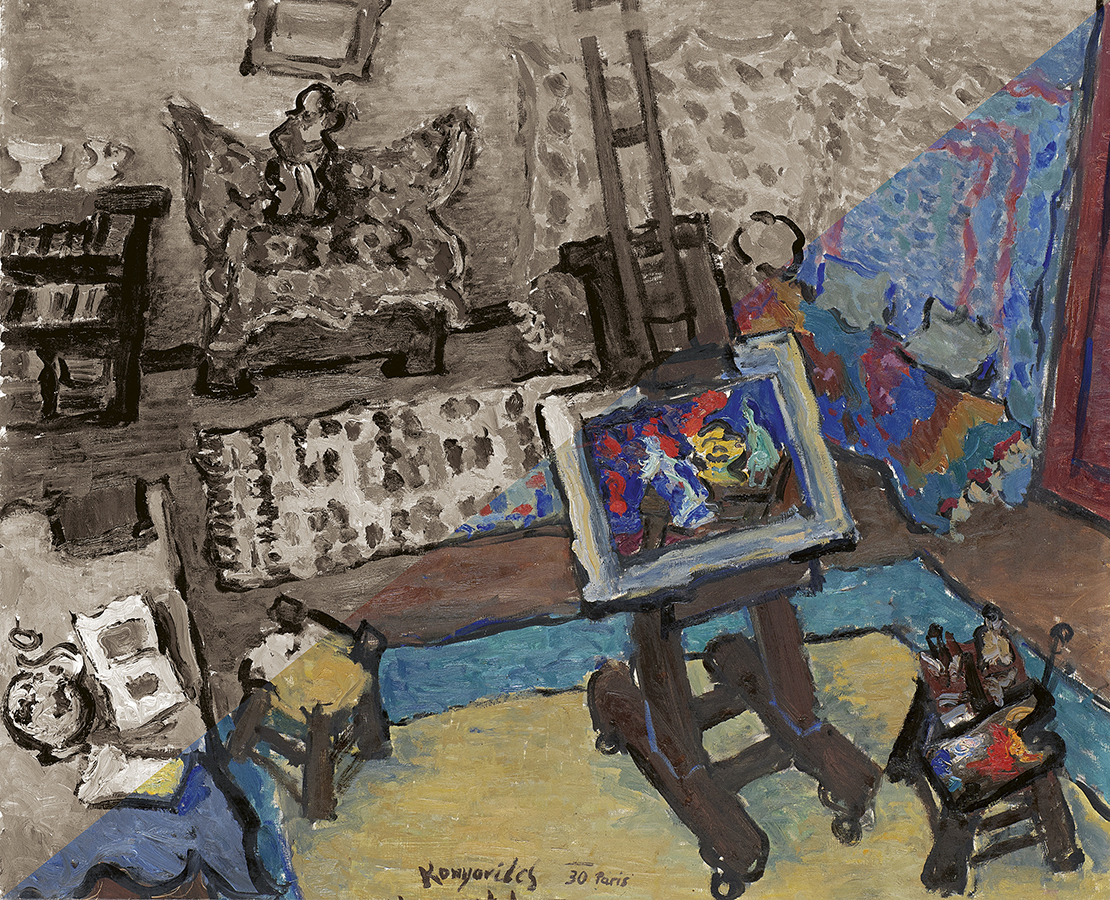 THE COLLECTION OF PAVLE BELJANSKI IN SOMBOR (REVISITED)
27 October – 26 November
The Sombor City Museum
Exhibition curators:
Milana Kvas MA, senior curator, director of The Pavle Beljanski Memorial Collection
Čedomir Janičić, museum advisor, art historian at The Sombor City Museum
The exhibition The Collection of Pavle Beljanski in Sombor (Revisited) will be officially opened at the City Museum Sombor, on Friday, 27 October.
In 2023, The City Museum in Sombor is celebrating a significant anniversary. 140 years since the establishment of the Historical Society, which would later evolve into the first museum in Sombor. An important episode in its history is the opening of The City Museum in Sombor on October 27, 1945, with an exhibition that featured 67 artworks from the collection of Pavle Beljanski. The pieces from the collection of the diplomat Beljanski were part of the permanent museum exhibition until 1952.
The opening of the exhibition, as one of the most important events in the history of Serbian museology was achieved through the enthusiasm and collaboration of three friends, all of them key figures on the domestic cultural scene: the painter Milan Konjović, the first director of the Sombor Museum; the writer Veljko Petrović, director of the Art Museum in Belgrade (now the National Museum of Serbia), who ceremoniously opened the exhibition and authored the accompanying catalogue article, and the diplomat Pavle Beljanski, who gifted an anthology of artworks to the Serbian people in 1957. The majority of the pieces exhibited in Sombor between 1945 and 1952 form the nucleus of the anthology of Yugoslav modernism.
This exemplary exhibition at the City Museum marked the beginning of an open era for the Pavle Beljanski's collection was a breath of fresh air at a time when the prevailing aesthetic of socialist realism had taken a negative stance towards nearly the entirety of the creative output of the first half of the 20th century, categorizing it as bourgeois and decadent. The exhibition in Sombor will be remembered as the beginning of the process that transformed a private collection into one of the most significant museum collections in the former Yugoslavia.
The exhibition The Collection of Pavle Beljanski in Sombor (Revisited) will feature a selection of 27 representative artworks from The Pavle Beljanski Memorial Collection. The collaboration between the two museums also resulted in accompanying programmes such as curatorial tours and educational workshops for young audiences. The exhibition will be open to the public until November 26, 2023.
The Collection of Pavle Beljanski in Sombor (Revisited)
500.00 рсд
Description
Authors: Milana Kvas, Čedomir Janičić
Language: Serbian (cyrillic)
Pages: 96
Dimensions: 21 x 15 cm
Year: 2023