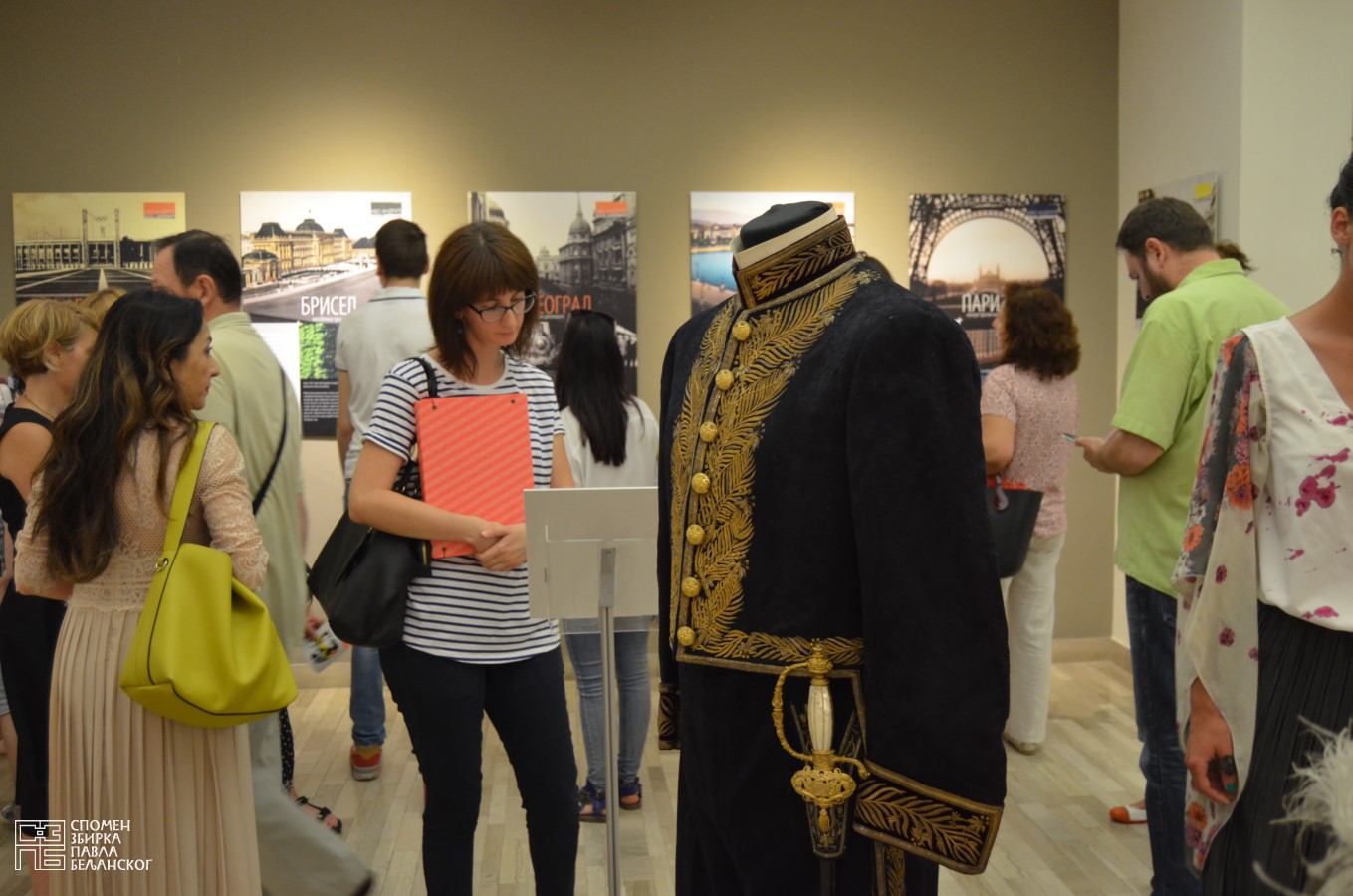 PAVLE BELJANSKI AND IVO ANDRIĆ: DIPLOMATS AND DONORS
Exhibition Curators: Gordana Gajić MA, Curator at The Pavle Beljanski Memorial Collection and Tatjana Korićanac, Museum Advisor at the Belgrade City Museum
On 13 June 2019, The Pavle Beljanski Memorial Collection hosted the exhibition Pavle Beljanski and Ivo Andrić: Diplomats and Donors, which is the result of the cooperation between the Novi Sad legacy and the Belgrade City Museum (Museum of Ivo Andrić). This project served as an occasion for The Memorial Collection to mark 100th anniversary since the beginning of Pavle Beljanski's diplomatic career, which began in Stockholm in 1919. Also, it is 180th  anniversary since the establishment of modern French-Serbian diplomatic relations. The exhibition was opened by Mr. Joachim Waern, Minister-Counselor and Deputy Head of Swedish Embassy Mission in Belgrade.
Born in the same year, both dedicated to art and diplomacy, Beljanski and Andrić were part of the same cultural scene. They spent the inter-war period in the diplomatic service, and both of them built their career prior to the Second World War – Pavle Beljanski in Rome and Ivo Andrić in Berlin. They spent their retirement and the occupation years in Belgrade. During that period, Andrić finished his novel "The Bridge on the Drina", and Beljanski completed his collection. Their life's work in the field of art was crowned in 1961, when Ivo Andrić received the Nobel Prize for Literature, and the collection of Pavle Beljanski found its home in the museum. They left behind two exceptional legacies – the Ivo Andrić Legacy in Belgrade and The Pavle Beljanski Memorial Collection in Novi Sad.
Exhibiting magnificent works of art, photographs, documentary material and diplomatic uniforms of Pavle Beljanski and Ivo Andrić, offers an insight into their aesthetic affinities and careers. The collector, Pavle Beljanski, and Nobel laureate, Ivo Andrić, who are considered representatives of national culture and diplomacy, established lasting friendships with Stojan Aralica, Kosta Hakman, Leposava Pavlović, Liza Križanić, Peđa Milosavljević and other artists, and works from two legacies shed new light on their life and work, as well.
The exhibition also includes the display, "Ivo Andrić: Writer and/or Diplomat", by the Belgrade City Museum, first presented to the public in 2011 on the occasion of the 50th anniversary of Ivo Andrić's Nobel Prize for Literature Award, which has so far been held in different European cities.
PAVLE BELJANSKI AND IVO ANDRIĆ: DIPLOMATS AND DONORS
250.00 рсд
Description
Authors: G. Gajić, T. Korićanac
Language: Serbian, English
Pages: 58
Dimensions: 22 x 22 cm
Year: 2019