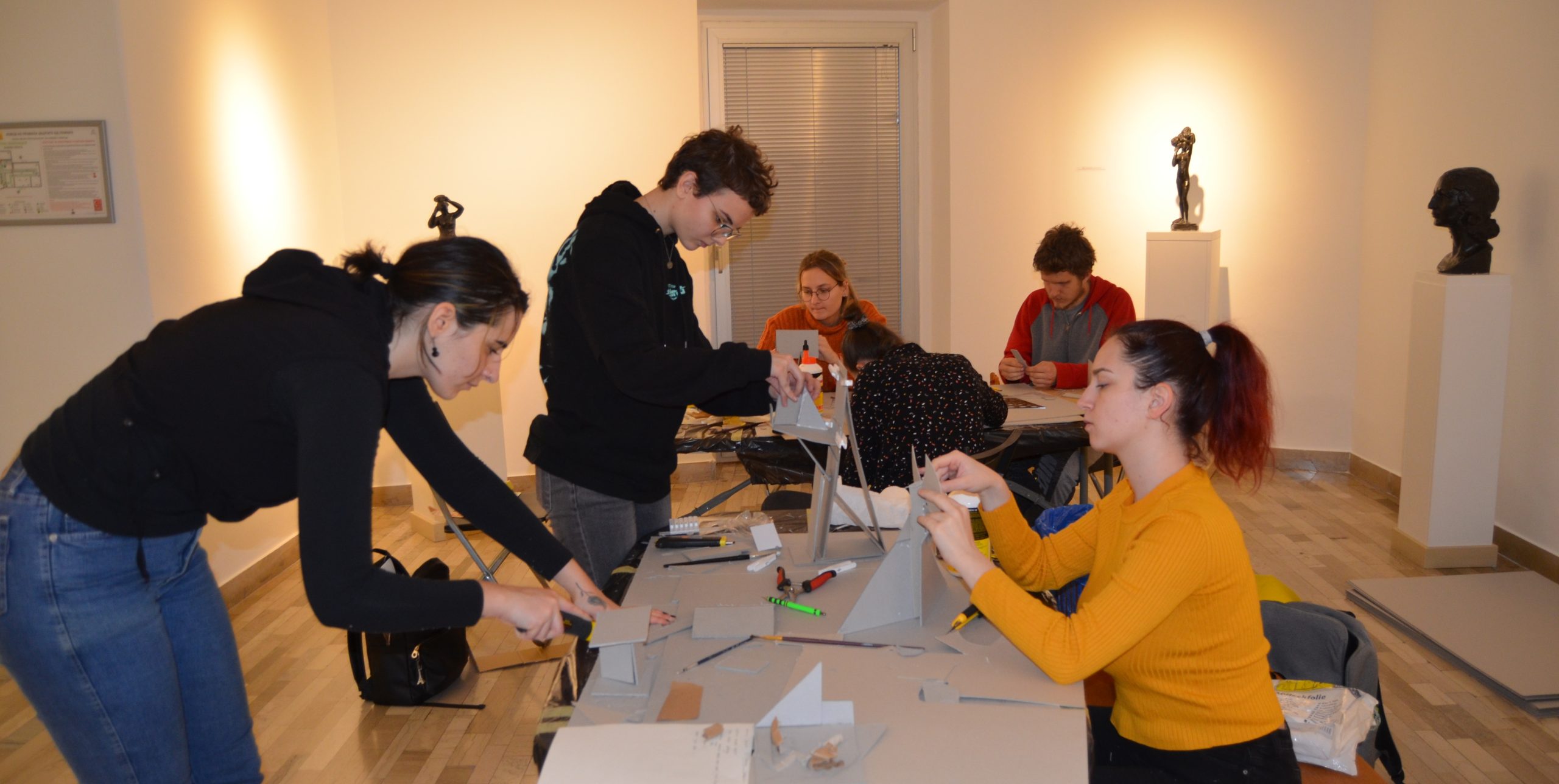 A SCULPTOR SRETEN STOJANOVIĆ AND TACTILE SPACES
Exhibition project
23 March - 28 May
The Pavle Beljanski Memorial Collection
Exhibition curators:
Marta Đarmati (The Pavle Beljanski Memorial Collection)
Jelena Janev PhD and Tatjana Babić PhD (Department for Graphic Engineering and Design, Department for Architecture and Civil Engineering, Faculty of Technical Sciences)
Editors: Milana Kvas MA, Jelena Janev PhD and Tatjana Babić PhD
On the occasion of the 125th birth anniversary of Sreten Stojanović (Prijedor, February 15, 1898 – Belgrade, October 29, 1960), academician, professor at the Faculty of Fine Arts in Belgrade and one of the most famous Yugoslav 20th-century sculptors, The Pavle Beljanski Memorial Collection is organizing an exhibition in cooperation with the Department of Graphic Engineering and Design at the Department of Architecture and Civil Engineering of the Faculty of Technical Sciences in Novi Sad. In addition to the reliefs, figurines and busts of Sreten Stojanović from the collection of Pavle Beljanski, the aim of introducing the students to the art of this sculptor, through research and creative interpretation, will also be plastics and drawings from the Fine Art Collection of The Pavle Beljanski Memorial Collection, as well as documents about the artist that involve letters, photos, books with a dedication to Pavle Beljanski, etc. The exhibition is accompanied by a digital catalogue with texts and visual material that will illustrate the project timeline. The accompanying exhibition programme will include workshops with high school and university students from Novi Sad, as well as organizing workshops for the young.